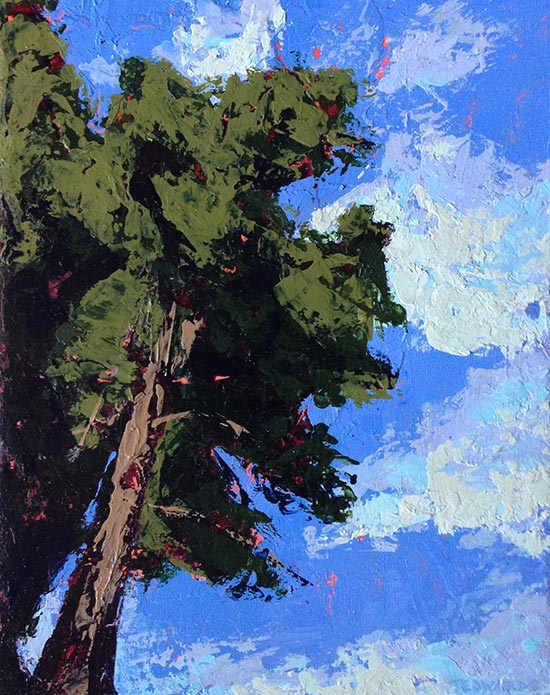 "Upward Gaze", acrylic on cradled panel, 8×10″ (available) © Theresa Edwards
---
When I'm out on the trail surrounded by trees, I like to take a minute to stop and look up…
Changing my perspective allows me to experience the physical view, as well as the feeling of the moment in a completely different way.
I look at the tree tops, the sky, the clouds, the sun beaming through… I notice the shadows being created. It never ceases to amaze, the beauty that can be discovered this way.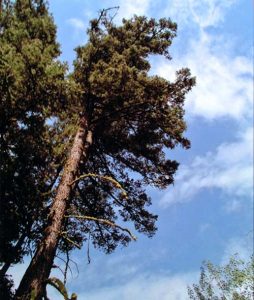 And you'll never see the same view twice with the changing sky, foliage and light at different times of the day and year.
So, look up! Bring new perspective to a place you're familiar with that's perhaps lost its appeal. Watch it come to life again.
Allow nature to seep into your soul and calm your body.  Allow your eyes to take in the outdoor beauty.
By staying open and observant, you might even see birds flying, or a squirrel leaping from branch to branch.
Remember to take a few deep breaths and relax… but try not to lose your trail buddies, nobody wants to get eaten by a bear ;)
Sign up for art updates and first access to newly released collections!