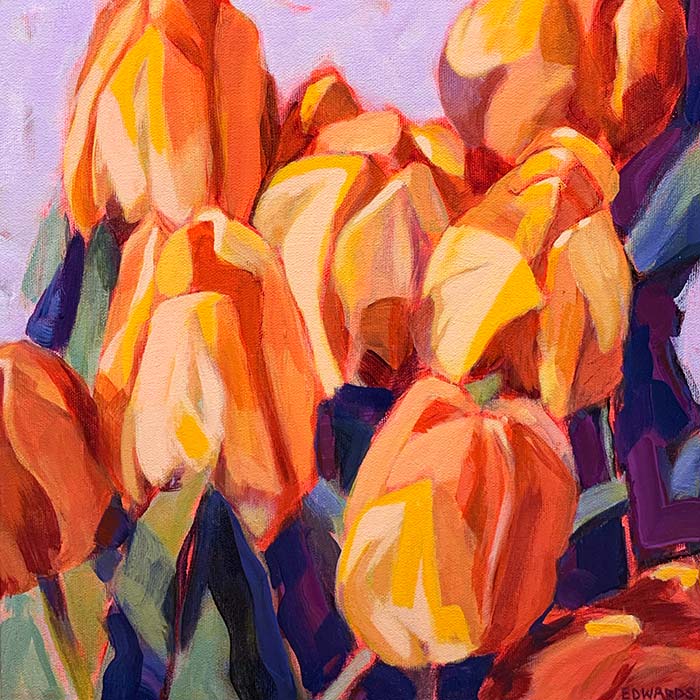 "Tulip Sunshine", 12×12″, acrylic on canvas
---
Is it possible to capture sunshine in a tulip?
That's what it felt like these were doing…. yellows wrapped in a warm hug of sunlight, hanging out with orange, peach and salmon.
Tulips seem to embody a quiet combination of goodness and homey vibes.
They brighten any room and any mood, and this sunny bunch is no exception!
---
Don't miss out on my latest paintings – get them delivered to your inbox by signing up here.