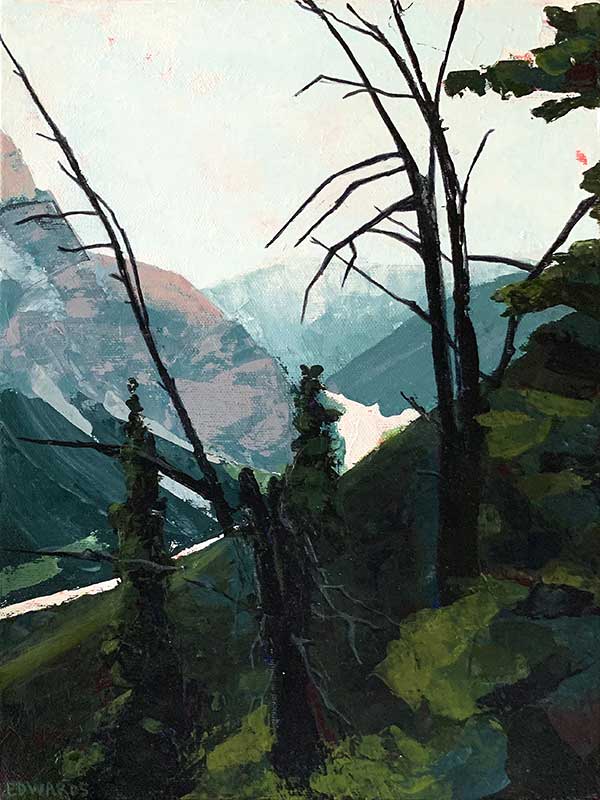 "Trail View", acrylic on canvas, 9×12″ © Theresa Edwards
Every time I'm deep in the wilderness and get to witness a view like this, I consider myself lucky.
Something I hope you've had the chance to experience too.
Incredible peace, the sounds of nature, and a view like no other.
What better way to unwind?