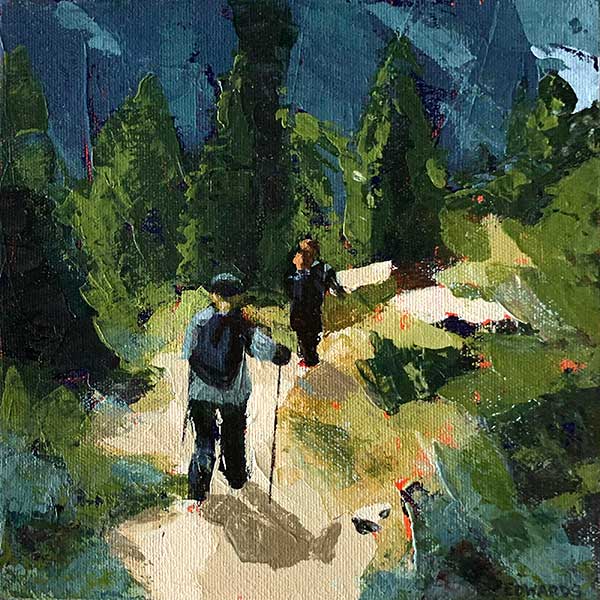 "On the Trail", acrylic on canvas, 8×8″ © Theresa Edwards
---
On the trail with friends, enjoying the fresh air and sunshine and having a total nature break… now that's quality time.
Believe it or not, the photo for this painting was taken 20 years ago!
Discovered in a shoe box of pics, it immediately brought back fond memories… trips to Banff to meet friends and venturing out on the weekends to hike different trails in the Rockies.
A calmer, slower pace of immersing in the wilderness. With nothing more to think about than getting back before dark.
What an awesome way to spend a day :)