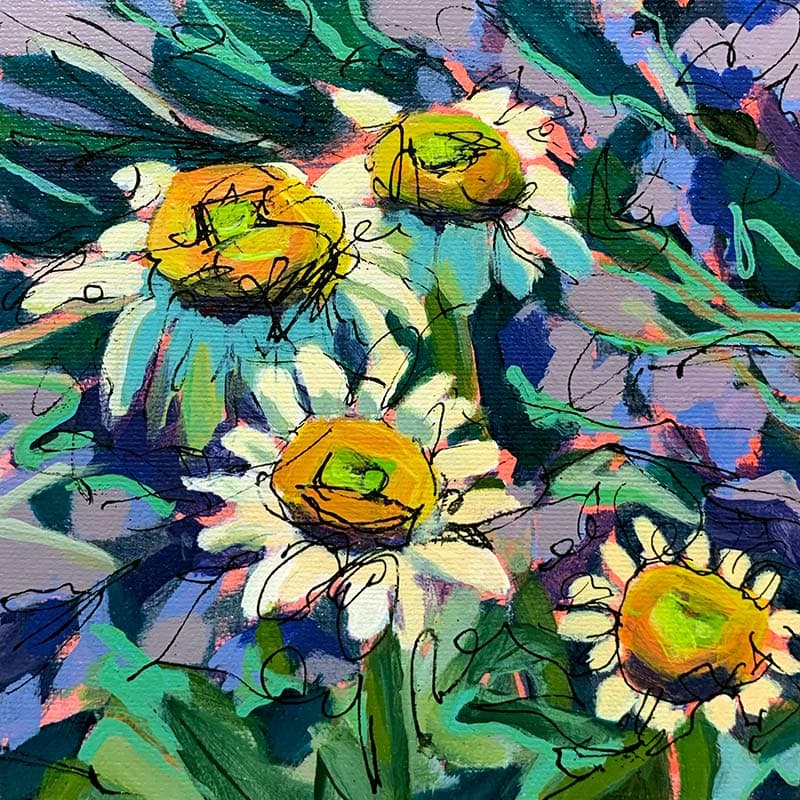 Daisy Days, 6×6″, acrylic on canvas
---
Warm summer days and time that seems to stand still…
That's what daisies remind me of.
Childhood summers when the days were filled with exploring and riding bikes for hours.
I still remember my favorite green bicycle from five years old – my first "real bike". It was the early eighties so of course had a comfortable banana seat and some very cool handlebars.
Riding through the neighborhood, I'd veer off track whenever I saw flowers like these growing in yards or passing fields.
The best of times… wind in the hair, sunshine on the skin and maybe even the clack clack clack of a popsicle stick or two rattling the spokes of my tires ;P
~ Theresa