Alpine Hillside II, 14×11″, acrylic on canvas
A Canadian mountain landscape in beautiful British Columbia.
This painting flowed easily… maybe because I absolutely love these pines and the way they reach straight up to the sky, standing tall on this vast hillside.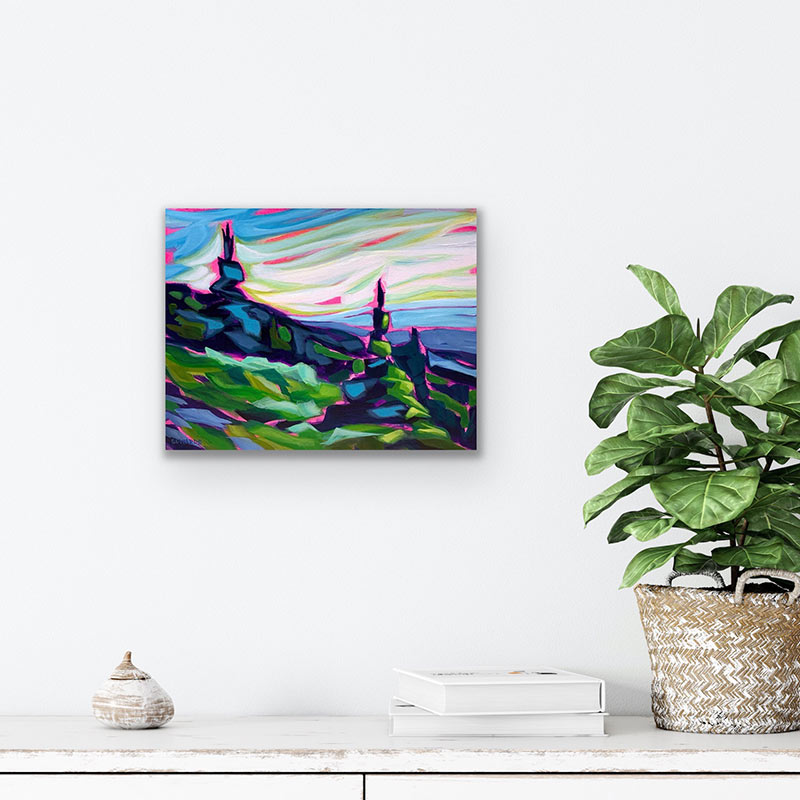 A friend saw this piece and said "That is quintessentially Canadian". She's not from here but visits often and this is the type of landscape that comes to mind.
It made me stop and take another look. Even though this is in the heart of southern BC, these pines could remind you of many different parts of Canada. They're definitely a staple of our landscape.
And one worth experiencing, even if only through paint.