"Summer Day", acrylic on gallery wrapped canvas
---
What an honor to have my work go so quickly
On August 4th at the Square Foot Show, all five of my paintings sold in 32 minutes.
Thank you for supporting the show and making it a dynamic event!
More than 200 paintings found homes in just 72 hours.
Gratitude goes to Julia Veenstra, the artist who founded this show seven years ago and has grown it into a thriving international event.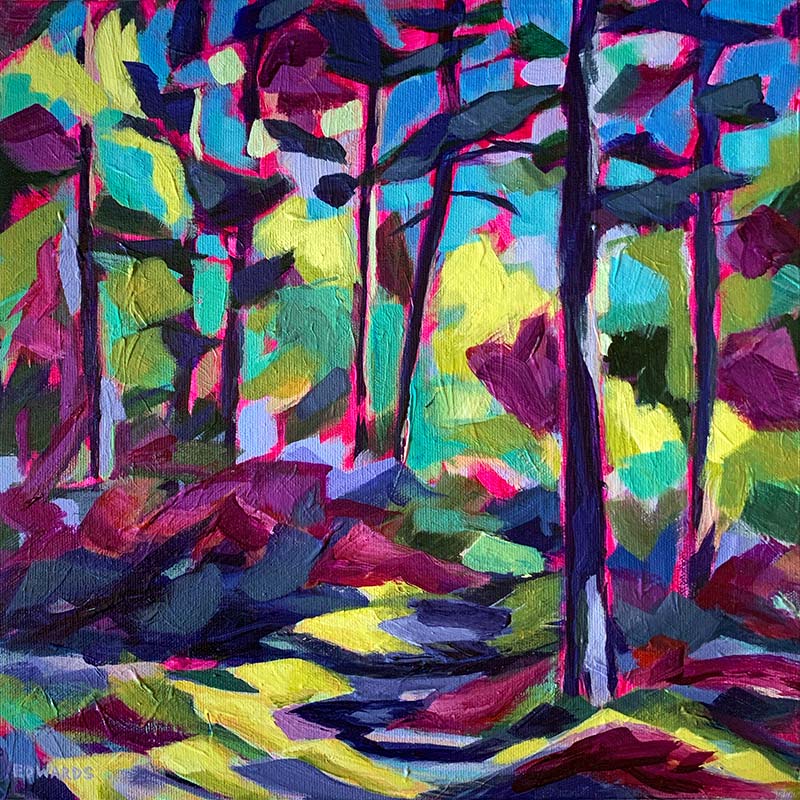 The paintings I created for this show were inspired by the iconic trees found here in the Okanagan
Ponderosa Pines blanket the hills in this area and the trails that I like to hike.
The curve of their branches, their tilted trunks and the energy they give off… it draws me in every time. They are truly captivating.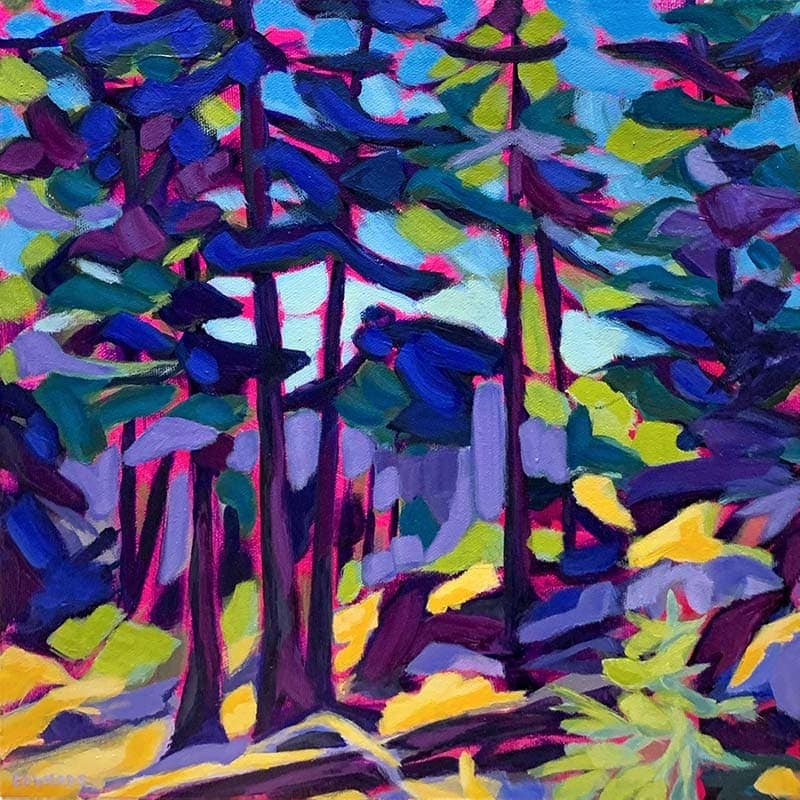 My new collectors live all across Canada.
One couple managed to snap up two paintings as a 6th wedding anniversary gift to themselves. Another collector who's in Ontario has close ties to the Okanagan, with family landing here generations ago.
It's awesome hearing stories like these, knowing my artwork is going to homes where they'll be loved.
Well, back to the easel now!
~ Theresa
---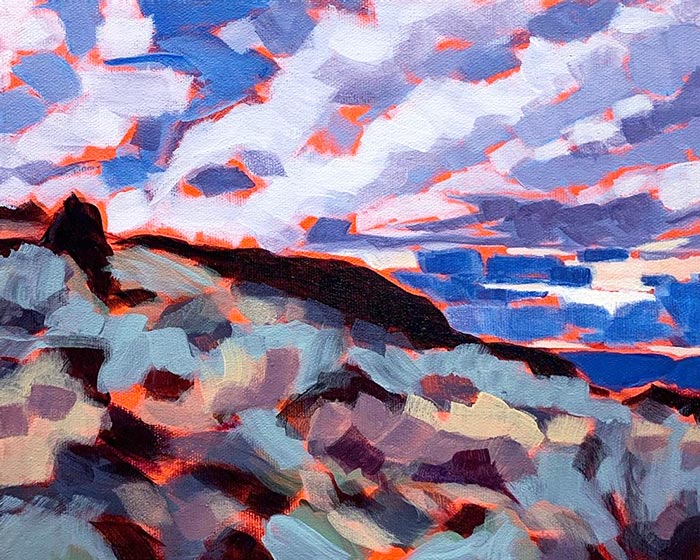 Get studio updates and early access to new collections