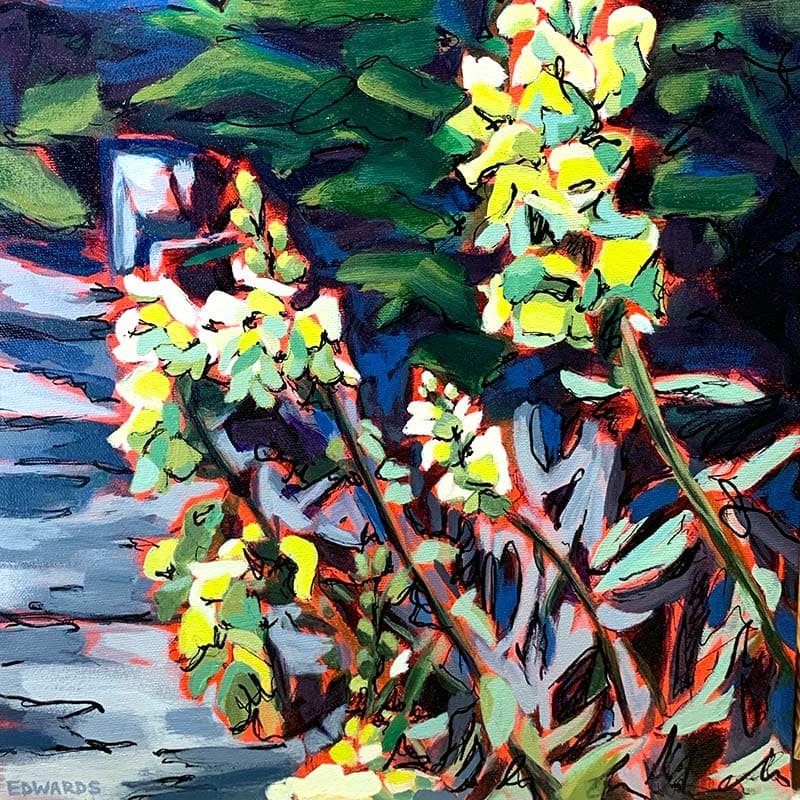 For some reason snapdragons like to grow wild in my yard…
They grow from cracks in the sidewalk and from rock beds – there's even one outside my studio window – it's the first thing I see looking out!
---
Snapdragons remind me of my grandfather.
There's a well-known photo in our family, of my grandpa showing me how snapdragons work. I'm about 3 or 4 years old and he's showing how to pinch the sides to get them to open up.
The photo was snapped on a summer's day at my aunt and uncle's wedding – I'm in a pretty peach dress and he's in a silver grey suit (rare for him).
Holding my flower basket in one hand, he's pinching a snapdragon with the other, and I'm following along.
It's one of those special moments, especially since he passed a couple of years later.
Now every time I see snapdragons I'm reminded of him. It's funny how they've made a home in my yard, growing freely and spreading goodness…
They're welcome here any time.
– Theresa
---
Love art? Become an insider for first access to upcoming collection releases…