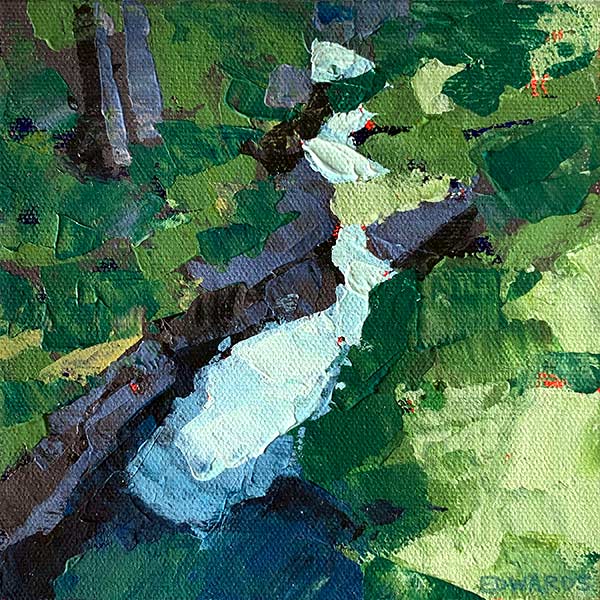 "Timeless", acrylic on canvas, 6×6″ © Theresa Edwards
Waterfalls can be absolutely magnetic. Their steady movement drawing us in and tempting us to keep watching.
One of those 'lose-track-of-time' kinda things (like staring at a campfire in the dark).
If you've ever taken a road trip through the mountains, you probably noticed little waterfalls trickling off the sides and edges of rocks.
There's even more to be seen in the back country.
This painting (above) is of a little fall at the bottom of the mountains.
I stood and watched the water run that day, allowing its sounds to slowly drown out the rest of the world.
Fresh and blue, misting up with peace-inducing goodness.
Ever gotten lost in time staring at the water?