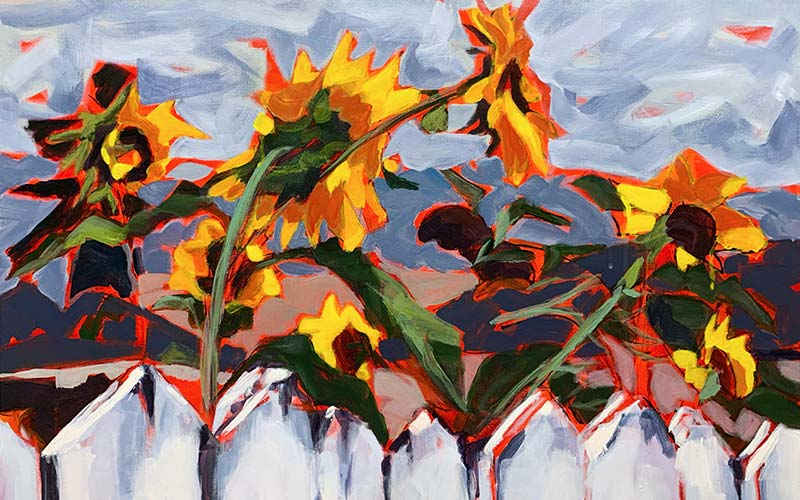 Sunflowers and smoke / acrylic on canvas / 30×20″ / © Theresa Edwards

---
This past summer during the peak of wildfire season, the Okanagan Valley was covered in smoke.
It was so thick we were told not to breathe the air outside. Most of us stayed in as long as we could.
After pushing a week and going a little stir crazy, I decided it'd be fine to walk around the block with my mask on.
I wandered out back and down the alley…
Strolling past a couple of houses, I came to a weathered white fence with the most beautiful sunflowers reaching up from behind it.
They were in full bloom with tall stems and heavy, misshapen centres.
My body smiled with joy and hope amidst the pungent smoke and an eerily quiet afternoon.
Nothing was affecting how these flowers showed up in the world. They were full of brightness and wonder – as if the sun was shining and skies were still blue.
I didn't have a camera so I hurried home and back. After snapping a few pics I was ready to return to good air. Shortest walk ever… but inspiring!
What do ya think – a sunflower encounter meant to be?
~ Theresa